"I am an invisible man. No, I am not a spook like those who haunted Edgar Allan Poe; nor am I one of your Hollywood-movie ectoplasms. I am a man of substance, of flesh and bone, fiber and liquids--and I might even be said to possess a mind. I am invisible, understand, simply because people refuse to see me."
- Ralph Ellison's "Invisible Man"
Major George. W. Ford, 23rd Kansas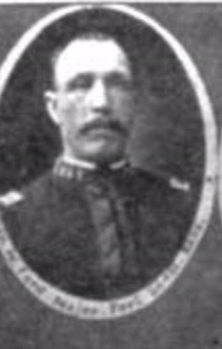 Photo of Major George W. Ford in full military attire in the 23rd Kansas Volunteers, with the rank of Major during the Spanish-American War. He became personal friends with Teddy Roosevelt in Cuba. Ford died on June 20, 1939, and is buried in Camp Butler National Cemetery in Springfield, Illinois.