"I am an invisible man. No, I am not a spook like those who haunted Edgar Allan Poe; nor am I one of your Hollywood-movie ectoplasms. I am a man of substance, of flesh and bone, fiber and liquids--and I might even be said to possess a mind. I am invisible, understand, simply because people refuse to see me."
- Ralph Ellison's "Invisible Man"
Hannah Ford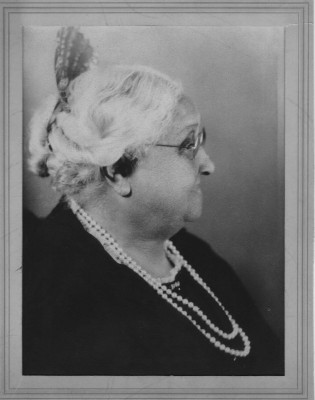 Photo of Hannah Ford, daughter of William and Henrietta Bruce, granddaughter of West Ford. She was born around November 0f 1850. Hannah married the Civil War Veteran John Pierson Quander on February 23, 1870. The couple had eight children: Henrietta (Hattie), Nellie, Susie, John, Maggie, Howard and Charles. Henrietta was born in circa 1872-1873 – oldest child, and married an Edward Branch. Their children were Leyland and Ramon. Leyland had a child with Elizabeth Clark and the child was named Baby Branch who later became known as Theresa. Nellie graduated with a Bachelor of Arts degree magna cum laude from Howard University in 1912 and M.A from Columbia University in 1915. In 1910 Nellie was initiated into Alpha Kappa Alpha Sorority, which was the first sorority organized by African American women in the United States. She went on to become the first Supreme Basileus of Alpha Kappa Alpha Sorority (1913-1919). She had no issue. Susie was teacher in Washington D.C and Philadelphia. She had no issue.