"I am an invisible man. No, I am not a spook like those who haunted Edgar Allan Poe; nor am I one of your Hollywood-movie ectoplasms. I am a man of substance, of flesh and bone, fiber and liquids--and I might even be said to possess a mind. I am invisible, understand, simply because people refuse to see me."
- Ralph Ellison's "Invisible Man"
At Camp Buter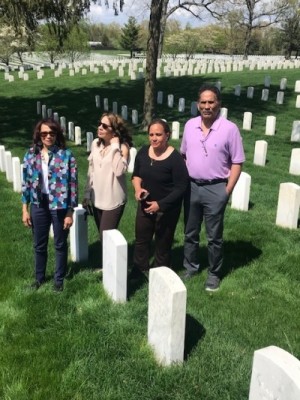 Sibllings visiting family graves at Camp Butler Cemetery in Springfield, Illinois 2018. From left to right, Linda Allen B. Hollis, Angela Allen Henry, Barbara Allen Randle, and James Allen Jr. Photo by Mark Hollis.